Ready to convert your existing forms? eVetSites makes it quick and easy! Want a fresh look? eVetSites will design new, professional-looking online forms with advanced styling options to match your branding.
Customized interactive
New Client
,
Make an Appointment
,
Boarding
forms, and much more can include text boxes, multiple-choice, file upload, and anything else you may need! The forms can be set up with "if this, then that" or do conditional formatting to help you get the information you need from your clients. Clients can complete your customized forms on computers, tablets, or mobile devices. You can then save them, upload them to PMS, or print right from your email.
Paperless forms are reliable, eco-friendly, and offer real-time reports. And the best part is you don't even need to be at a desk – you can handle your data collection straight from your mobile device.
Delivered to you with care
The completed forms can be saved as a PDF or image file, uploaded to PMS, or printed right from your email.
Lets get started!
The eVetSites team is happy to help you convert your current forms to online eco-friendly forms

View Samples of various forms below!
New Client Forms
Gathering as much information as possible about a new client or new patient helps you provide better service. eVetSites will convert your existing form or help you build a custom form so you can ask for the details you need. Digital signatures are also possible with eVetSites forms.

Make an Appointment
eVetSites forms make scheduling appointments a snap with radio buttons, pre-formatted dates and times, validated contact information, and many other options. Customize the design to fit your style and configure notifications to alert your team and send a confirmation to your client.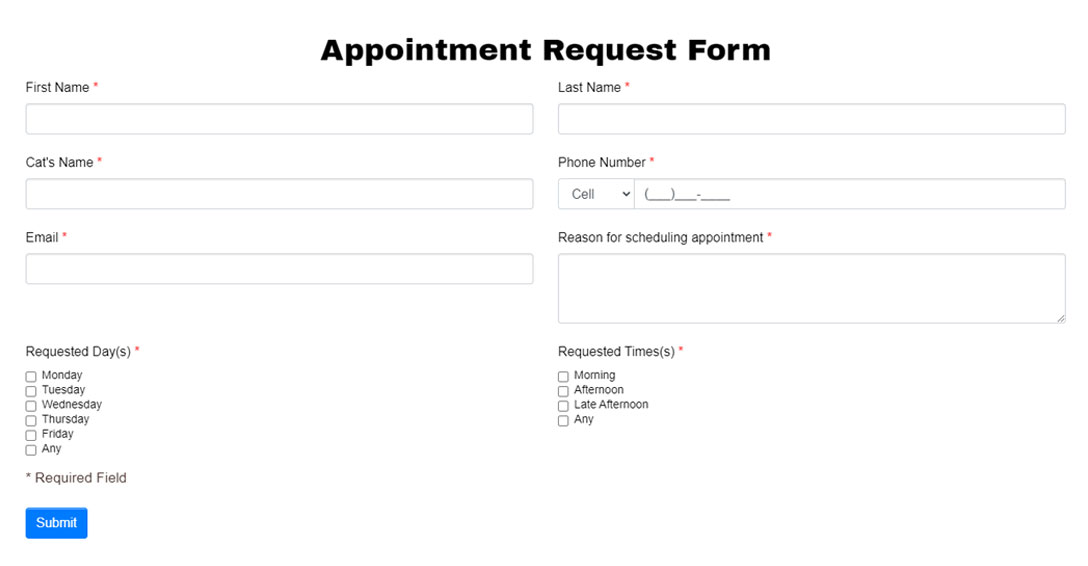 Contact Us
Looking for something minimalist and straightforward? Add a simple form that you can publish anywhere on your website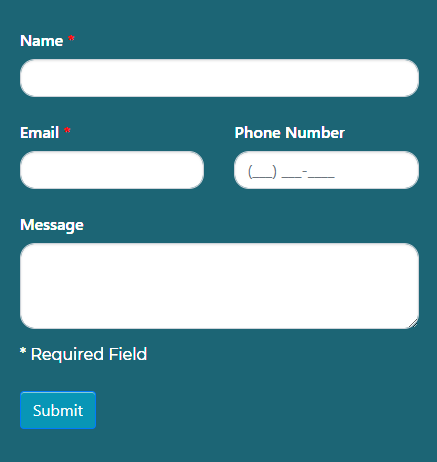 Boarding Forms
Booking is a breeze with this intuitive and client-friendly Boarding form! Clients can pick check-in & check-out dates, provide information on special diets and medications, and even give you a list of personal items they want to leave with their pet. With eVetSites forms, you can include requests for medical record uploads, emergency contact information, and more.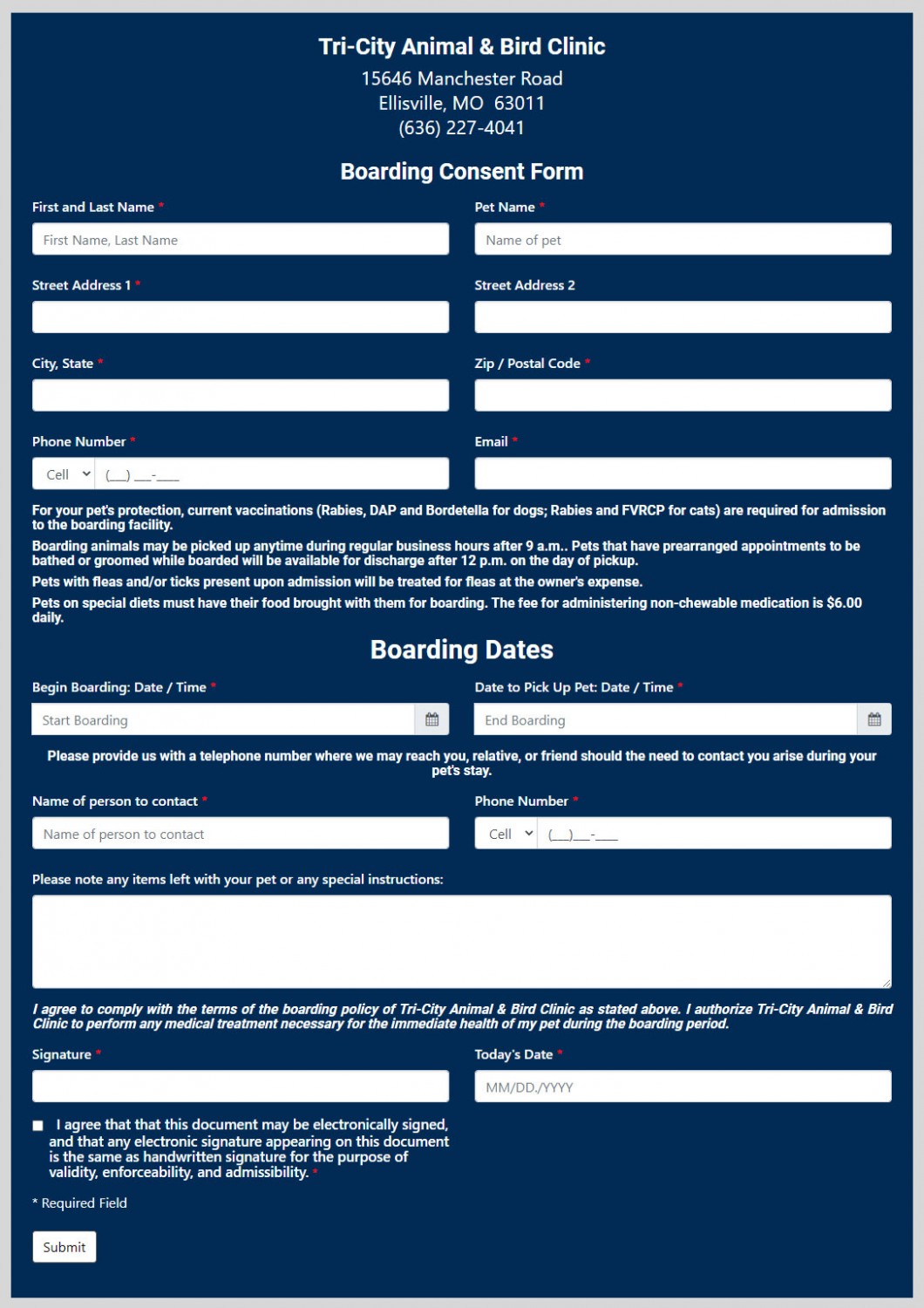 Curbside Veterinary Care Form
Curbside veterinary care is currently recommended by the Centers for Disease Control (CDC) as a way to achieve physical (social) distancing and limit the spread of COVID-19. A simple addition to your curbside protocol can streamline the process so you can focus on your patients. With eVetSites forms you can customize an online Curbside form to collect the details you need for painless curbside check-ins.
Collect signatures online
Don't get stuck waiting for clients to come in and sign on the dotted line. With online document signing, clients can sign documents from their desktop computer, tablet, or mobile phone. eVetSites forms provide the option to use digital signature boxes and required date formats.