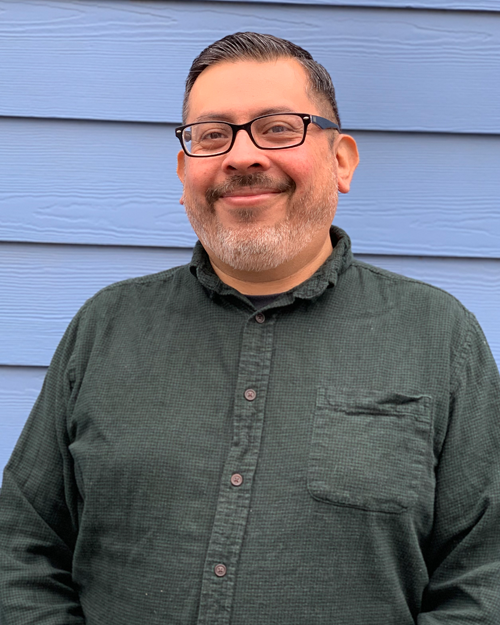 Jose G and Mocha
Customer and Technical Support
Jose Galvan uses his many years of experience in the technology field to help eVetSites clients build and manage their online presence. He's been with eVetSites since 2008 and as the team's resident SEO sherpa, helps guide clients in their quest for Search Engine Optimization and site improvements. He lives in West Sacramento with his wife and four kids and spends his time restoring old BMX bikes, planning trips to Yosemite, and making frequent trips to the library.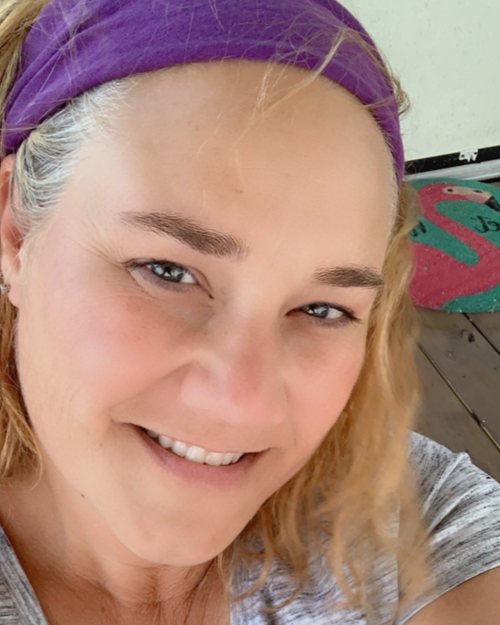 Crystal H and Bear
Customer Support / Design
Crystal's college background in Graphic Design and Advertising makes her a great fit for the eVetSites team. She started helping practices to customize their websites in January of 2010. She also builds new designs for eVetSites members, helps with tech support when needed, completes content transfers, and much more. She lives in Indiana and is a mother of 2 (Austin & Michael), and 2 fur babies (Bear and Tiger Kitty). In her free time she loves to do photography and is an avid camper. You will find many of her images in the image banks for use on your eVetSites website. Her goal is to make every eVetSites website the best it can be!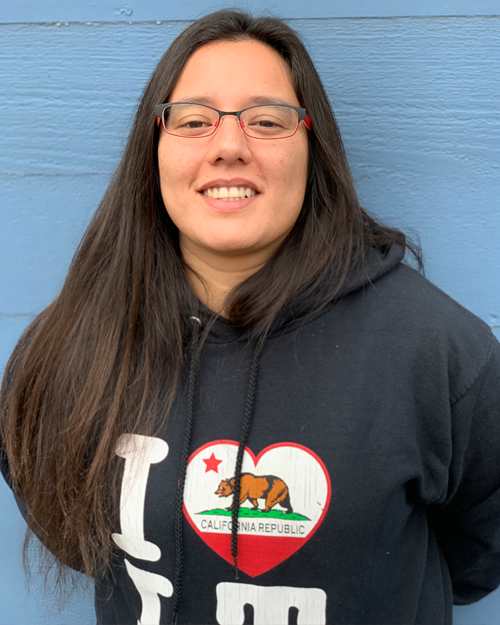 Viki R and Ace
Customer and Technical Support
Originally hired as an intern for VIN's Membership Services support staff in April 2005. Throughout the last 9 years, Viki has supported many facets of VIN, including a couple of years in the tech/content teams department. Viki was very excited to join the eVetSites team in October 2013. She enjoys the interaction and ability to help members who call in. She provides tech support, orientations, and many other helpful things. She has chihuahua named Ace. She loves working on the family farm and spending time with her large family. She loves kids and loves to help out friends and family with their kids when she is not providing great tech support.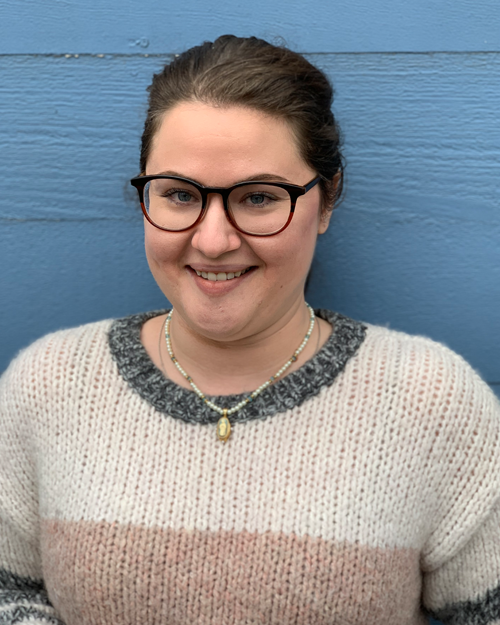 Megan P and Henry
Customer and Technical Support
Megan Pitts joined the eVetSites team in Spring of 2019 after a long tenure with Apple Inc. specializing in tech support at the Genius Bar. Her experience with customer service has helped her here at eVetSites, as she is uniquely suited to help our clients get the most out of their websites and greatly enjoys empowering members through any technical situation and helping them learn more about the web building and design process. When not working with eVetSites and the VIN teams Megan also works as an illustrator, primarily of children's books. In her free time she loves gardening and has a passion for green, sustainable farming and animal husbandry. A Georgia native, she currently lives in Sacramento with her husband Jeff and their three rescue cats, Banana, Henry and Spooky.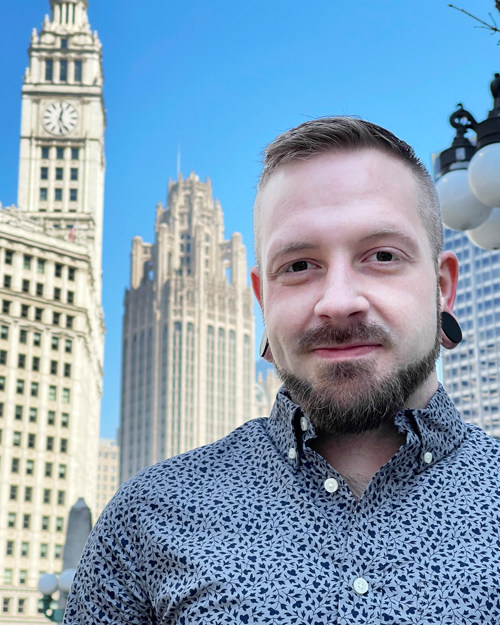 Gavin H, Mabel, Myth & Melancholy
Customer and Technical Support
Gavin has a long history of working in the animal care industry. His first jobs were in pet stores and boarding/day care facilities which later blossomed into working as a Veterinary Technician. He brings with him an understanding of hospital and client relationships, and he loves to discuss different possibilities for optimizing this communication with eVetSites members. Gavin also has a history of studying and using design techniques which he loves to utilize to make truly unique and custom websites for each member. In his spare time, Gavin enjoys photography, hiking in the woods, going to concerts, and spending time with his snake; Mabel and two cats; Myth and Melancholy.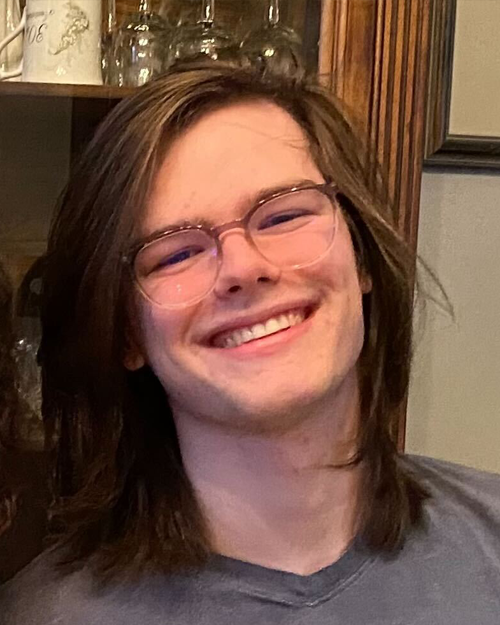 Lyle B and Piper
Customer and Technical Support
Lyle is a 2022 graduate of Sonoma State University, in California. He received his bachelors degree in Biology, with a strong interest in animal science. New to eVetSites, Lyle brings a fresh set of eyes to the team to see things that others might not notice. Growing up in Davis, he hopes to create a career with VIN, allowing him to maintain a connection with his home town. In his free time, Lyle loves working with computers and spending time with his friends and family.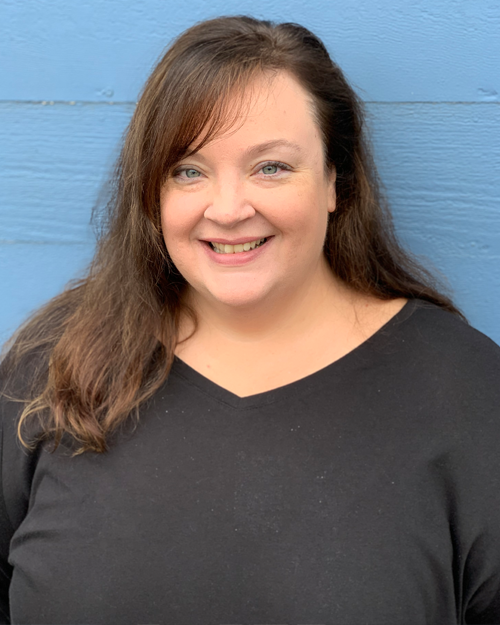 Tammy M and Saga
August 23, 1979 - October 6, 2022
We lost Tammy suddenly on October 6, 2022.  She is immensely missed by all who have had the pleasure of knowing her.
Tammy started with VIN in 2008 as a content coordinator and now spends a majority of her time helping the eVetSites members get the most out of their websites. She enjoys her role with tech support, specifically, providing orientations to our members. She's learned lots of tips and tricks over the years and would love to share them with you! Like the rest of the team, she enjoys providing support in each step of the web building process - there is no question to big or small - if she can't answer it for you, she will find the person or resource that can best help you. When she's not working with the eVetSites and VIN teams, she enjoys spending time with family, friends, and their human and fur babies.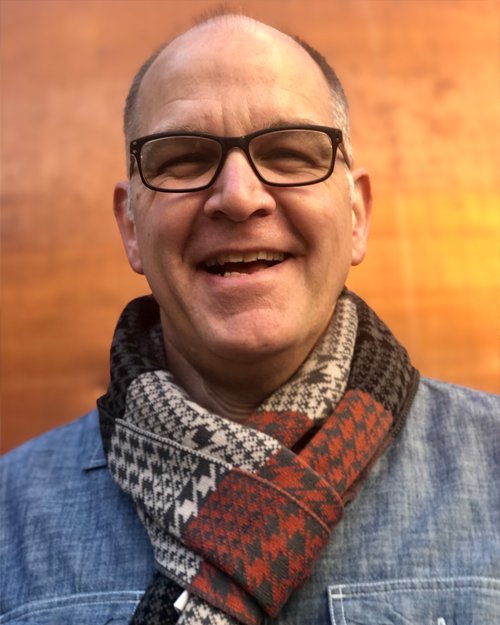 Michael J and Wallace
Team Coordinator
Michael is here to help not only the eVetSites member but also the eVetSites team do the best we can to support our users. Michael has been working in the veterinary community for over 30 years, the last 12 years with the Veterinary Information Network. A native Californian who now lives in St. Louis with his family, his wife Laura, his daughter Makenzie, his son Adam (away at Furman University) and 2 furry kids. Michael travels for VIN and the many veterinary conferences that VIN attends, and sometimes the newest member of his family Wallace the Corgi travels with him to the shows. Outside of the eVetSites and VIN responsibilities, Michael spends time in his garden, attempting to watch the top 500 movies of all time and on occasion driving jeeps in Lake Tahoe.
Russell
eVetSites Developer
Russell has extensive experience at building and supporting enterprise software solutions and in 2018 returned after spending 4 years as the CIO of a renewable energy startup. Prior to that position he worked as the Technical Architect and Development Supervisor at VIN. Russell sports an accent hailing from Scotland, but has lived with his wife in the USA for over a 3rd of his life. The addition of 2 children, a dog and 2 cats along the way has helped mellow him out, just a little.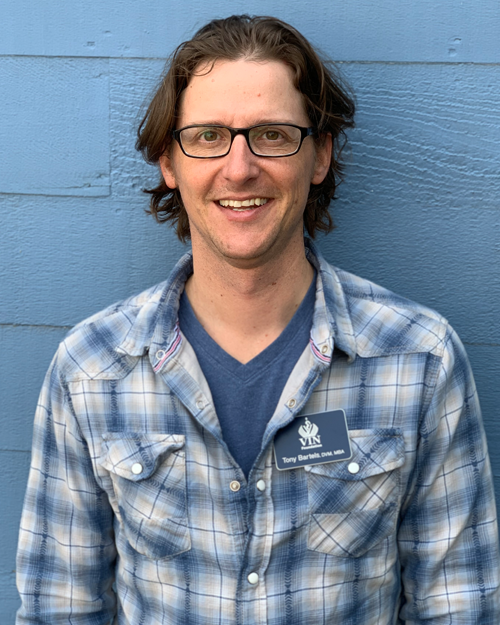 Anthony B, Maggie Pants & Addi Bear
Customer Support
Tony is a 2012 Colorado State University graduate from the combined DVM/MBA program and does his best to support eVetSites, VINx, veterinary students, interns and recent graduates on VIN. He has been working in the veterinary community for 10 years and spent his previous life dabbling in engineering and corporate finance. His professional interests include small animal and exotic medicine, advocating for internship quality control, and providing guidance on income-driven student loan repayment programs. He enjoys spending time with his wife, a small animal internal medicine specialist practicing in New Jersey, as well as their two back-alley street mutts Oakley and Herbie. In a recent move to NJ, they had to part with a notorious tortoise named Leo, who now occupies a rather large territory in Arizona. During other rare instances of free time, you might find Dr. Bartels on the ice as a goaltender or fly fishing anywhere travels take him.