Client communications for
your veterinary practice, by
veterinary professionals.
We believe in delivering exceptional service driven by
shared experiences, passion, and empathy.
If you also need text messaging, reminders, confirmations and more, we recommend
our friends and fellow VIN Family Members, VIN Practice Communications.
The way we support you, our fellow veterinary professionals, is by helping you to
communicate with your clients
more efficiently, effectively, and meaningfully.
Solutions to fit your practice's needs.
A budget-friendly, streamlined platform to
help you connect meaningfully with your
clients via text and voice messaging.
A comprehensive client engagement
platform designed to manage all of your
essential client communications.
Watch your practice bloom with
VetTools Clients Engaged.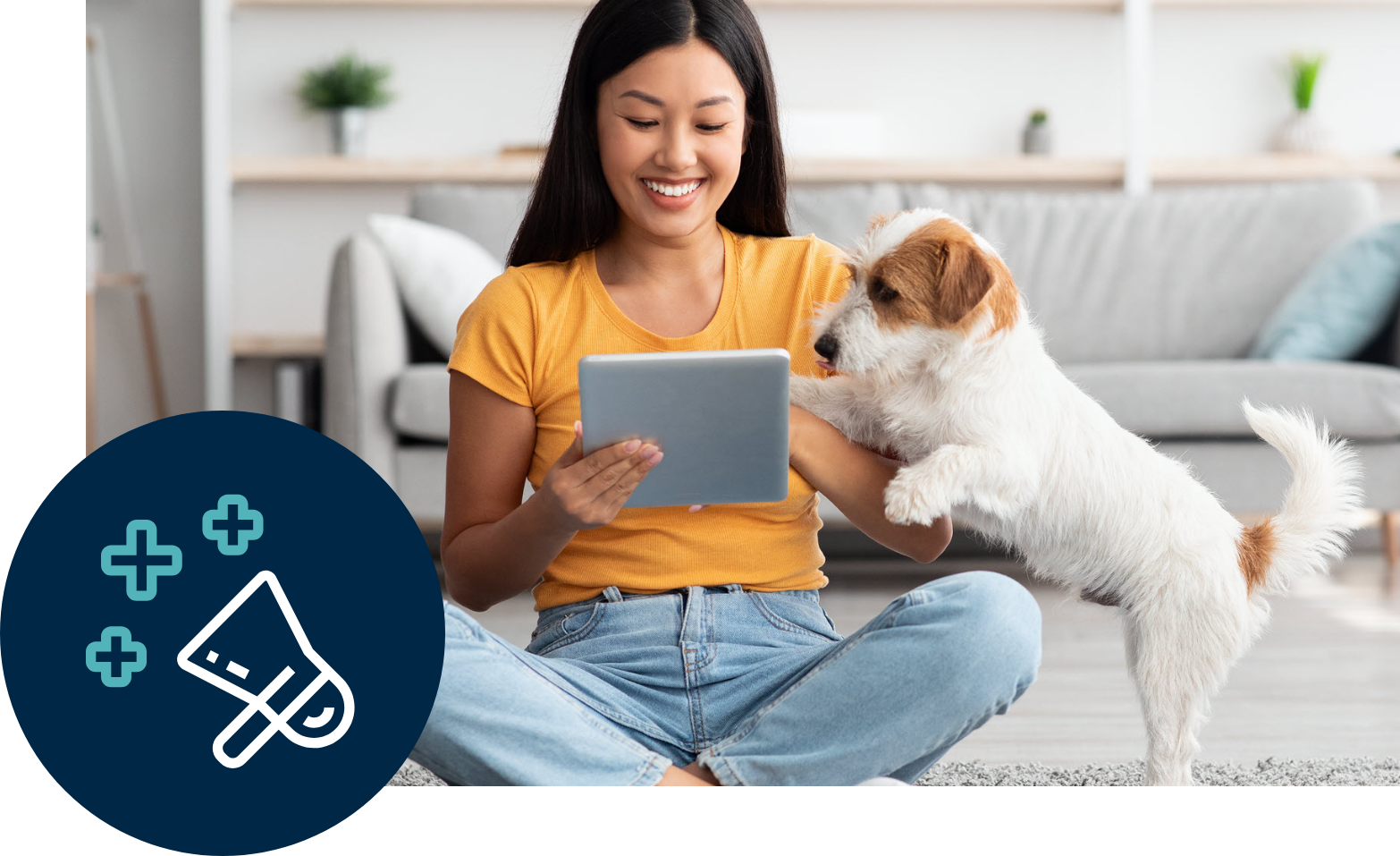 Marketing & Outreach
Keep your patients and your practice healthy with targeted and general marketing and awareness campaigns designed to inform, motivate, and inspire your clients.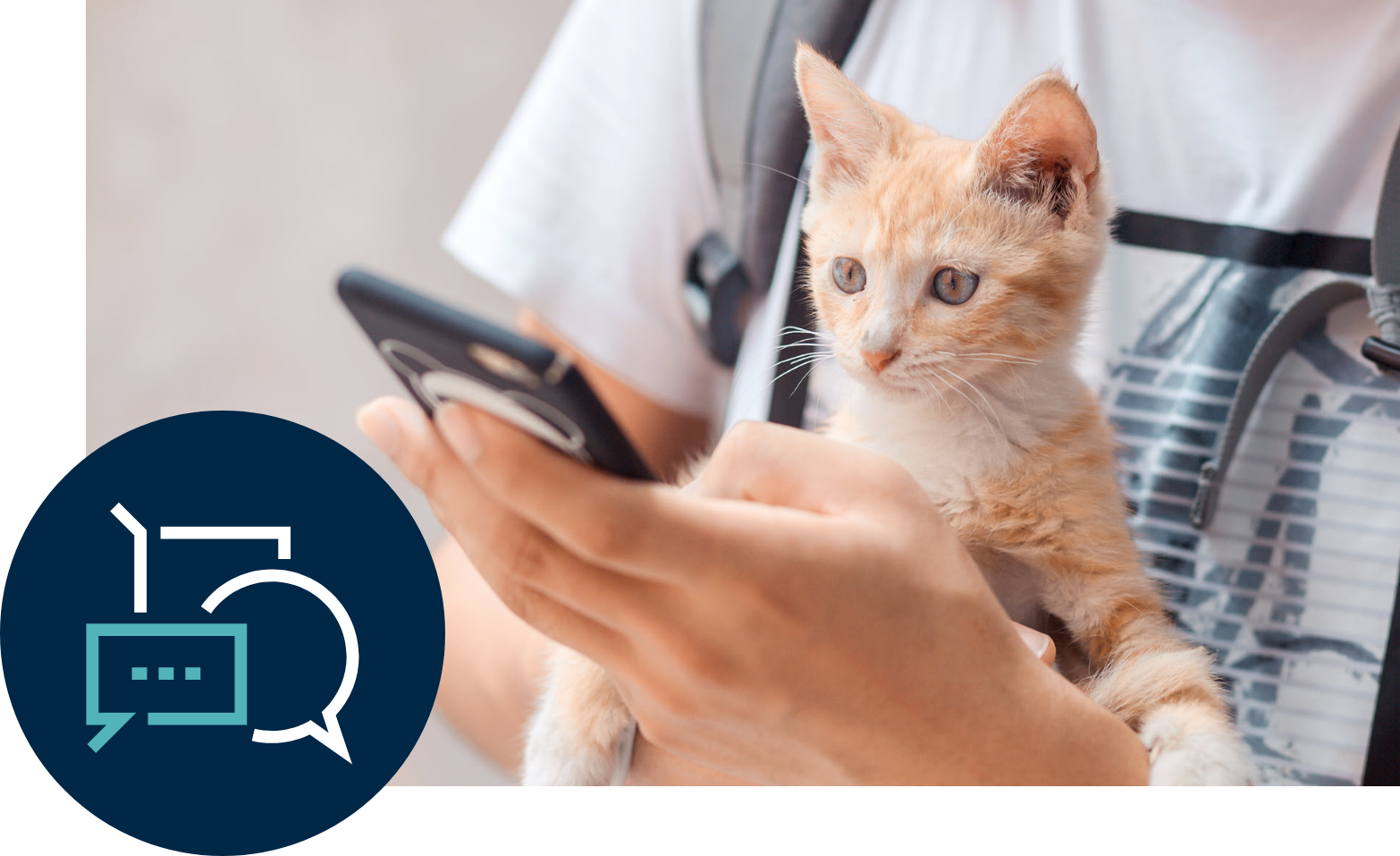 Communication Tools
Lighten up your phone lines and regain some freedom with 2-way text messaging, a virtual phone, and an app - just for you! - designed to make connecting with your clients easy and convenient.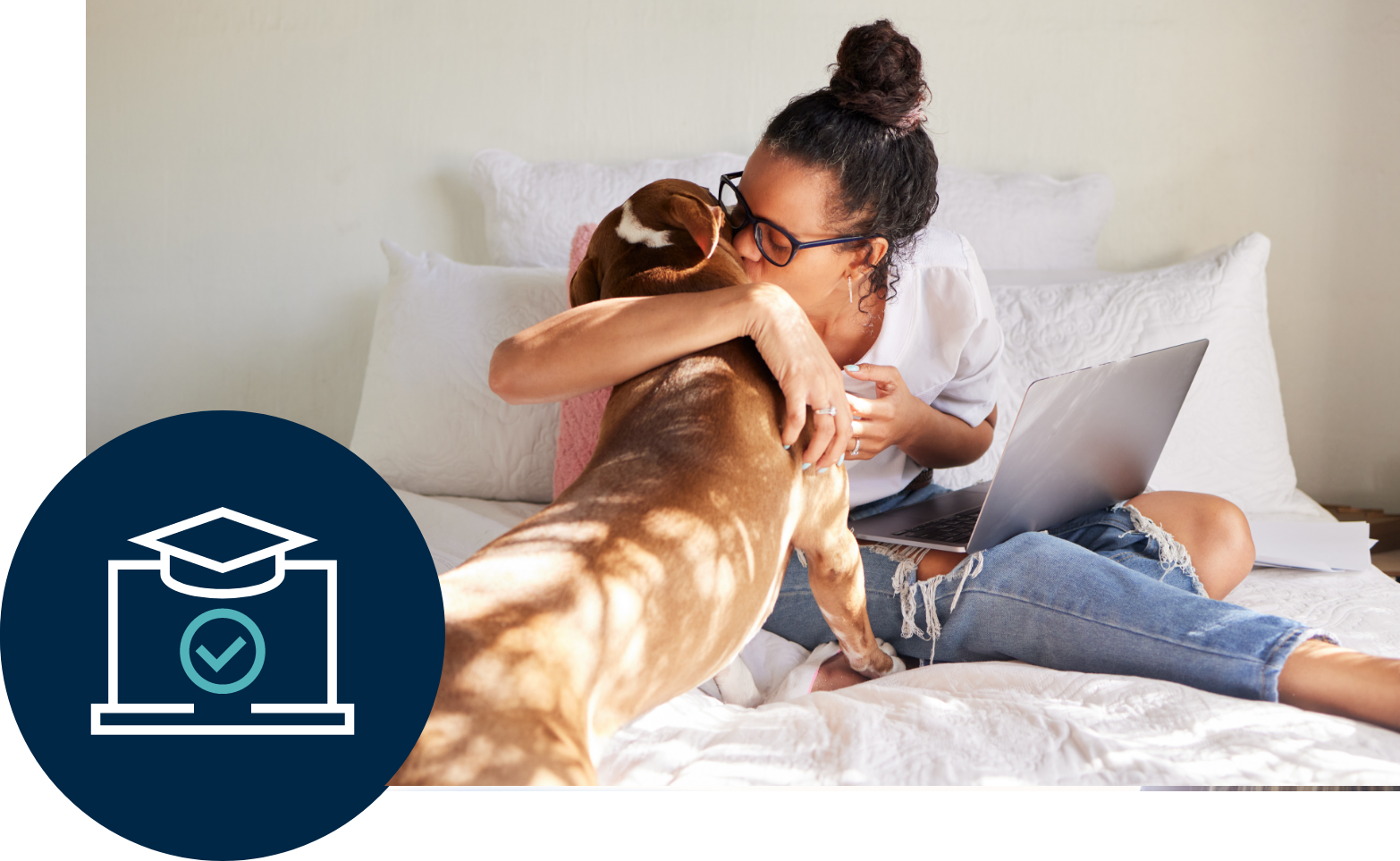 Education & Compliance
Empower and energize your clients with PetSites gateways, Veterinary Partner integrations, and health service reminders - the tools and information they need to be their pet's health hero.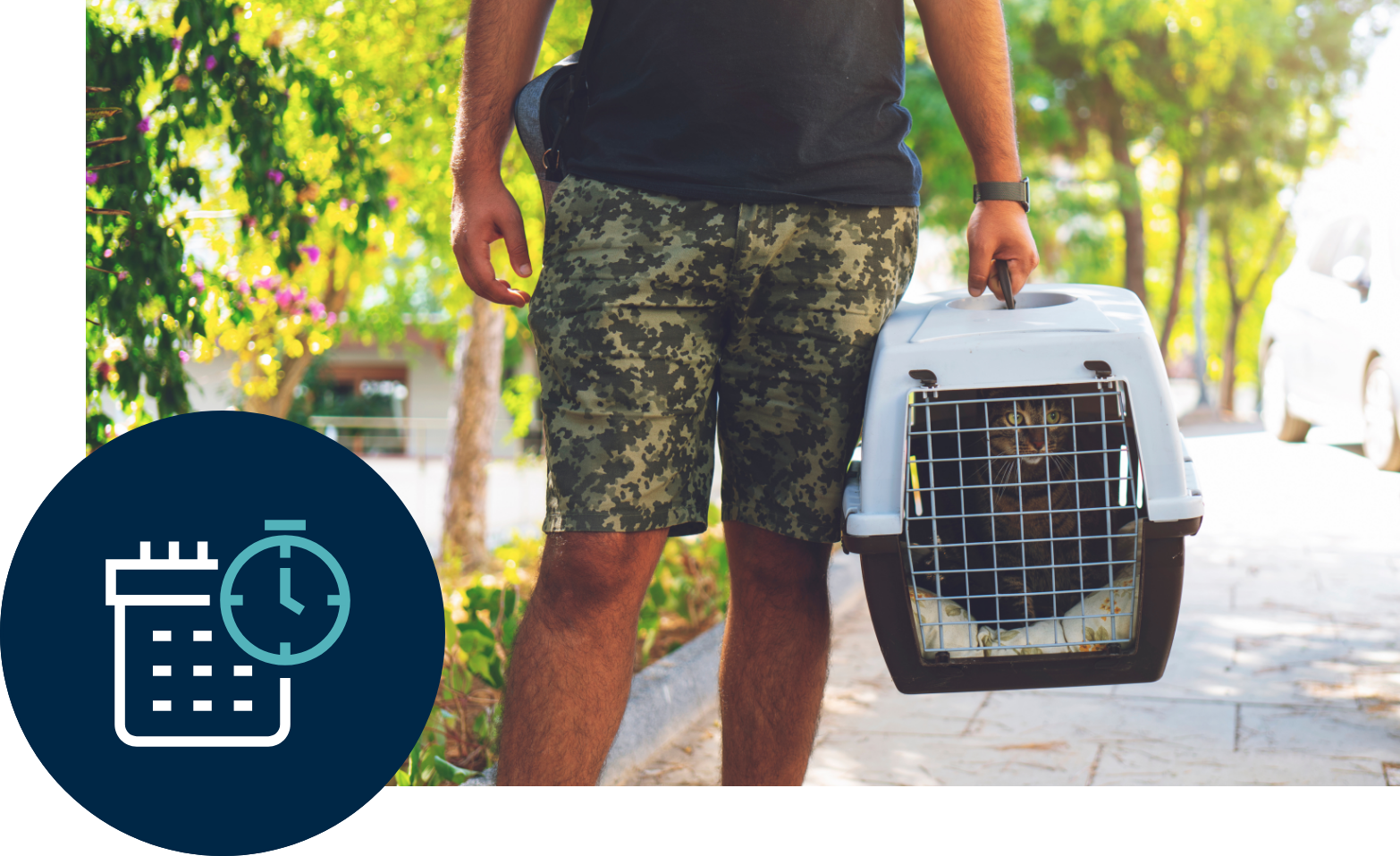 Appointments
Set your clients up for appointment success with confirmations with clear expectations and instructions, then follow-ups to make sure all is well - all sent automatically, saving your team valuable time.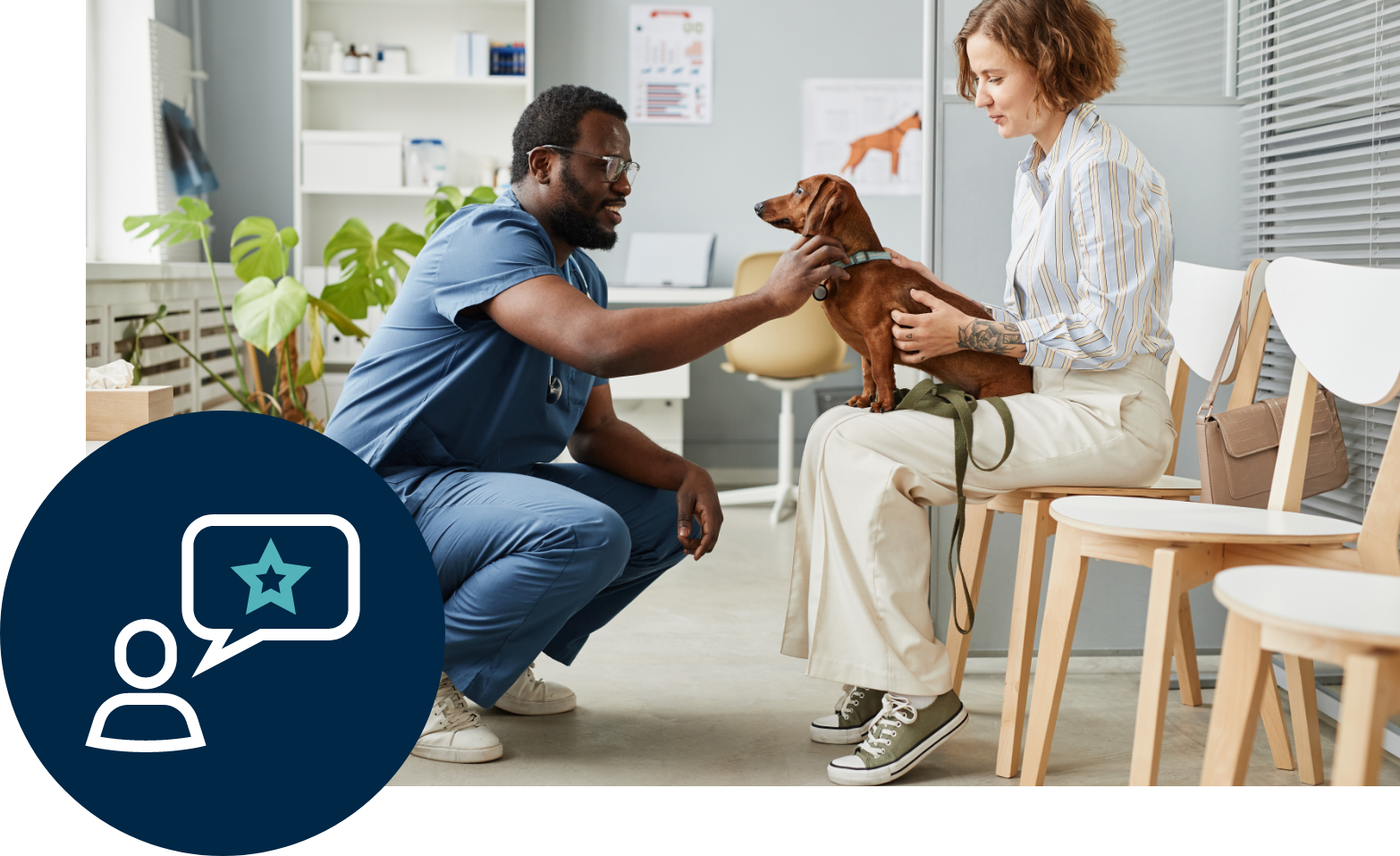 Reputation & Feedback
Build your reputation and attract your ideal clients by encouraging glowing public reviews from your biggest fans.  Identify problem areas early with private surveys. And our favorite: make it easy for your team to see your clients appreciate them!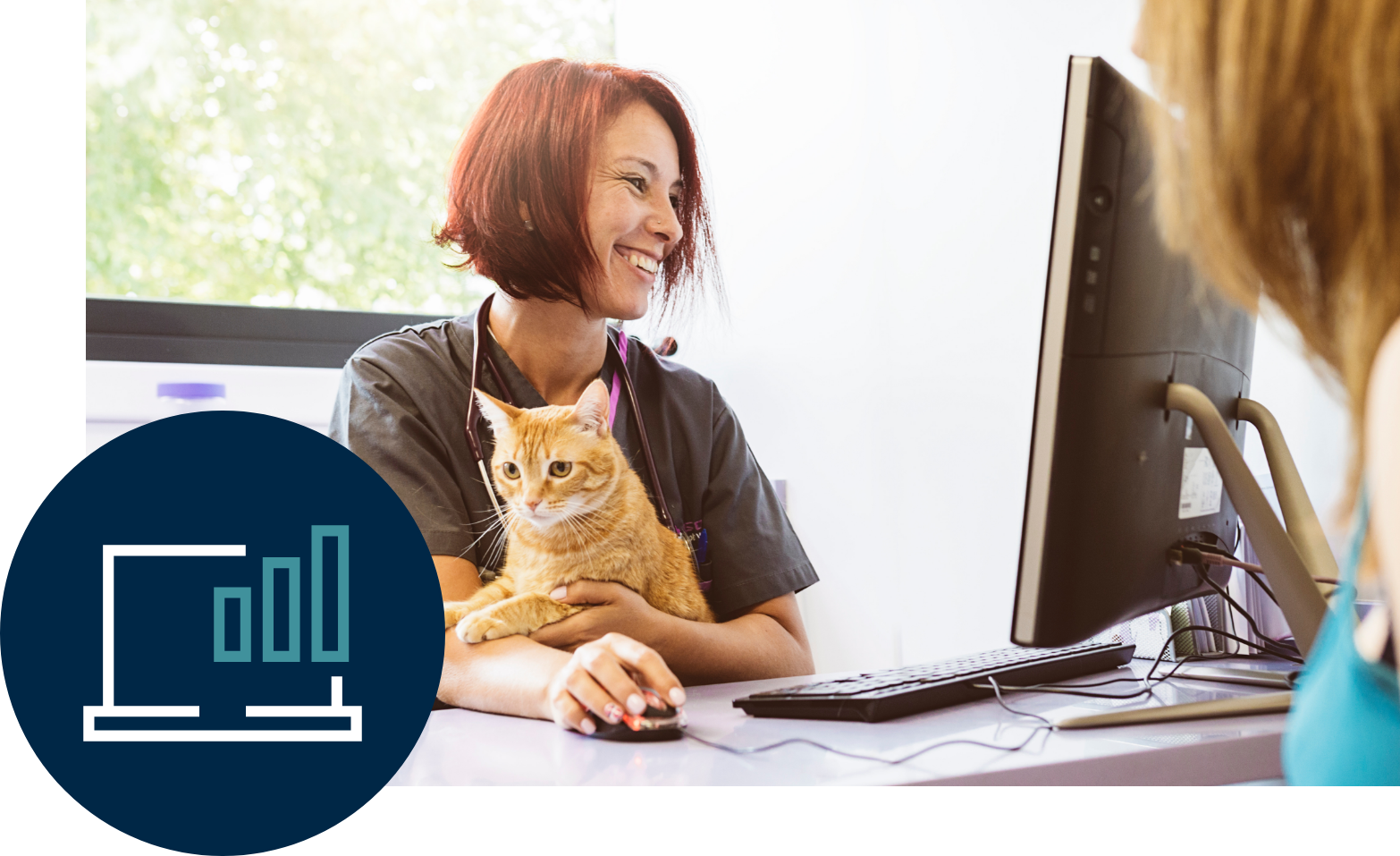 Reporting
Understand your practice's financial performance and identify opportunity and problem areas with your dashboards for key financial metrics, patient and client stats, client response rates, and reputation reporting.